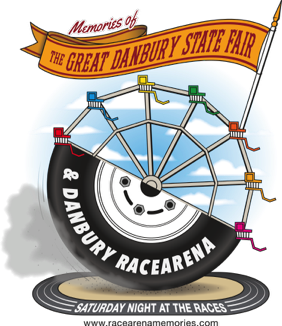 The Great Danbury State Fair in Danbury, Connecticut operated for 10 days each fall from 1869 -1981. The "Fair," had everything for everyone! It celebrated agriculture & livestock. Featured original quaint villages. Loads of thrilling amusement rides & arcade games & vendors at every turn. There were tram rides throughout the 150 plus acre grounds. The famous "Bigtop" had it all under one enormous tent; vegatables, fruits & homemade pies. Musical acts. Dancing. Farm stands & vendors selling leather wallets, cowyboy hats, yo yo's, fancy mops, jams and jellies...
The daily parade was like no other, weaving about the fairgrounds featuring marching bands, bands on floats, horse drawn carriages, clowns, animals & themed floats! The parade would culminate on the Danbury Racearena track where thousands packed the grandstand to witness the most spectacular and unique acts the country had to offer, like The Joie Chitwood Thrill Show, Royal Canadian Mounted Police, musical acts, agricutlural events, even ostrich races! From its inception, racing was an intergral part of the Fair's success, beginning with horse races in 1869.
Over its history, the track and Racearena would feature racing off all kinds including Midget auto racing, Speedboats, and in the latter days, Stock cars and Modifieds. "Saturday Night at the Races," focuses on when John W. Leahy and Assistant General C. Irving Jarvis Sr. incorporated the Southern New York Auto Association (SNYRA) to the Racearena -- highly competeive racing that packed the stands on Saturday nights throughout the summer and into October's "Fair Week. " The documentary will reminisce with celebrated drivers, car owners, fans and highlight the Fair's remarkable history.
Interviews for this production include: Mario Andretti. Don LaJoie. Joie Chitwood III. Randy LaJoie. Andy Montanari. Charles Irving Jarvis Jr. Jerry Nadeau, John "Jack" Stetson. Bone Stevens. Art Davis. Corey LaJoie. Nick Giardina. Frank Hislop. Delene hammond. Sean Deakin. Lou Funk Jr. Johnny Kerslake. Rich Hutwohl. Billy Layda. Ken Brown. Art Knapp. Ernie Marshall. Harry Hansen Jr. Francis Burdick. Ron Barrett. Barbara Webb. Betty Giardina. Billy Michael and many more drivers and fans. Audio excerpts from an nterview with Chick Stockwell, conducted by Charles I. Jarvis Jr. in 1996.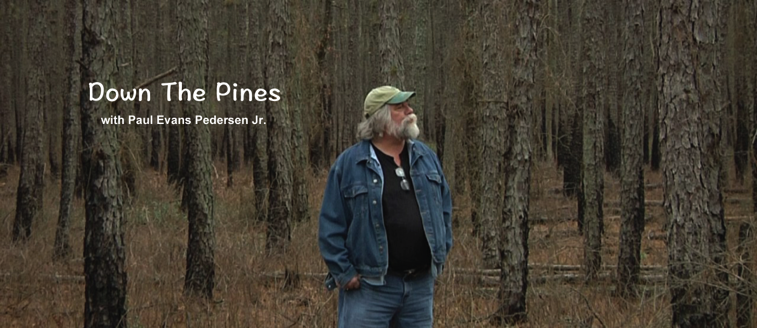 IN PRODUCTION - Feature Documentary
This original "made for television" series celebrates the unique beauty of the New Jersey Pine Barrens and the artists, artisans and musicians that create there. In each episode Paul visits an accomplished artist and learns their craft. Paul also composes an original song derived from his experiences from each visit.
Paul looks forward to taking "you" Down the Pines!
different makes the difference
Completed 2018 - Feature Documentary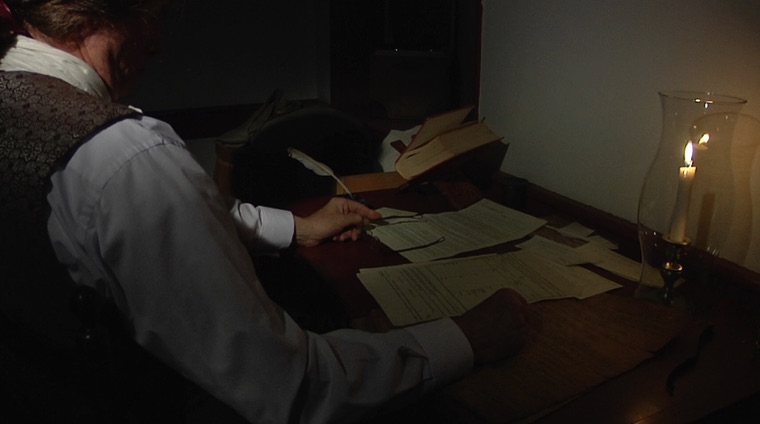 TV Series - Pilot Episode completed 2019.
Johh Hart: Portrait of a Patriot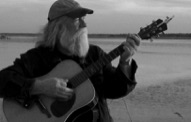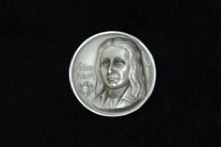 A true unsung hero John Hart is among the earliest but least known leaders of the Amercian Revolution. He was one of the five delegates from New Jersey who voted for and signed the Declaration of Independnce. Later, after serving as a Judge, Justice of the Peace and Legislator he became the Garden State's first Speaker of the General Assembly.
Learn more about this obscure rebel and the hardships and deprivations he and his family endured during those tumultuous times in the documentary from Jarvis Video Productions (11thourProductions) entitled: "JOHN HART, Portrait of a Patriot." For further reading be sure to pick up the regional best selling novel TRENTON by Dave Hart and John Calu, as his legacy of hope is carried on to a reimagined, contemporary Trenton - a resurging city where the fight for the freedom of all Americans in on the cusp of being realized. http.//www.trentonthenovel.com

Becuase John Hart was at the core an honest, self-educated, rural New Jersey and not a man of letters like many of the other Revolutionary leaders, his story is particularly intriguing. He was a common man who put the interests of others before those of his own. A man of impeccable integrity whose word was his bond. He built a reputation within his community that ultimately extended to the world stage based on the principles he lived by.
Featuring Paul E. Pedersen Jr.
Created by Paul E. Pedersen Jr. & Kirk Jarvis
Directed by Kirk Jarvis
Written & Directed by Dave Hart
Cinematography & Editing by Kirk Jarvis
Produced by Dave Hart & 11thourProductions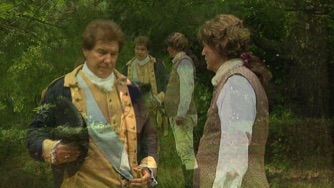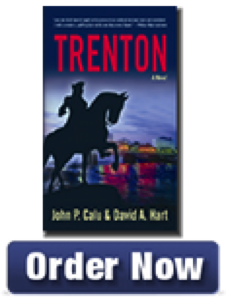 © 2020 Eleventhour Productions